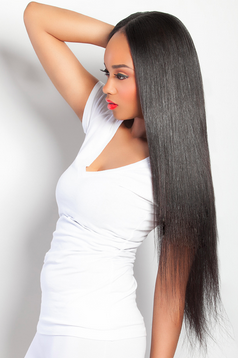 ABOUT US
Welcome to Hairz Truly's online store! Here, you can browse and purchase our wide range of high-quality human hair products from the comfort of your own home.
At Hairz Truly, we are passionate about providing our customers with the best hair extensions and wigs that are both affordable and stylish. We understand that hair is an important part of your personality, and we want to help you enhance your natural beauty with our top-quality products.
Our online store is designed to provide you with a hassle-free shopping experience. You can easily navigate through our product categories and find the perfect product that meets your needs and preferences. We offer a wide range of hair products, including sew-in weaves, lace front wigs, and full lace wigs, all of which are available in different lengths, colors, and textures.
We are committed to providing our customers with exceptional customer service. If you have any questions or concerns about our products, our team of experts is always ready to help you. We want to make sure that you are completely satisfied with your purchase and that you feel confident and beautiful when wearing our products.
At Hairz Truly, we believe that every woman deserves to feel confident and beautiful, and our hair products are designed to help you achieve just that. We only use the highest quality materials and adhere to strict quality control standards, so you can be sure that you are getting the best products on the market.
Thank you for choosing Hairz Truly as your trusted online destination for human hair products. We hope that you enjoy your shopping experience with us and that you find the perfect product that meets your needs and preferences.
Testimonials
"I've tried lots of brands and there is none that compares to the quality and durability of this hair."

★ ★ ★ ★ ★

Marie L.
"I love the customer service and the Brazilian loose wave hair that I bought was awesome. It accepted highlift bleaching and coloring very well and still kept the integrity. I have been very pleased and will purchase again."

★ ★ ★ ★ ★

Altrina R.